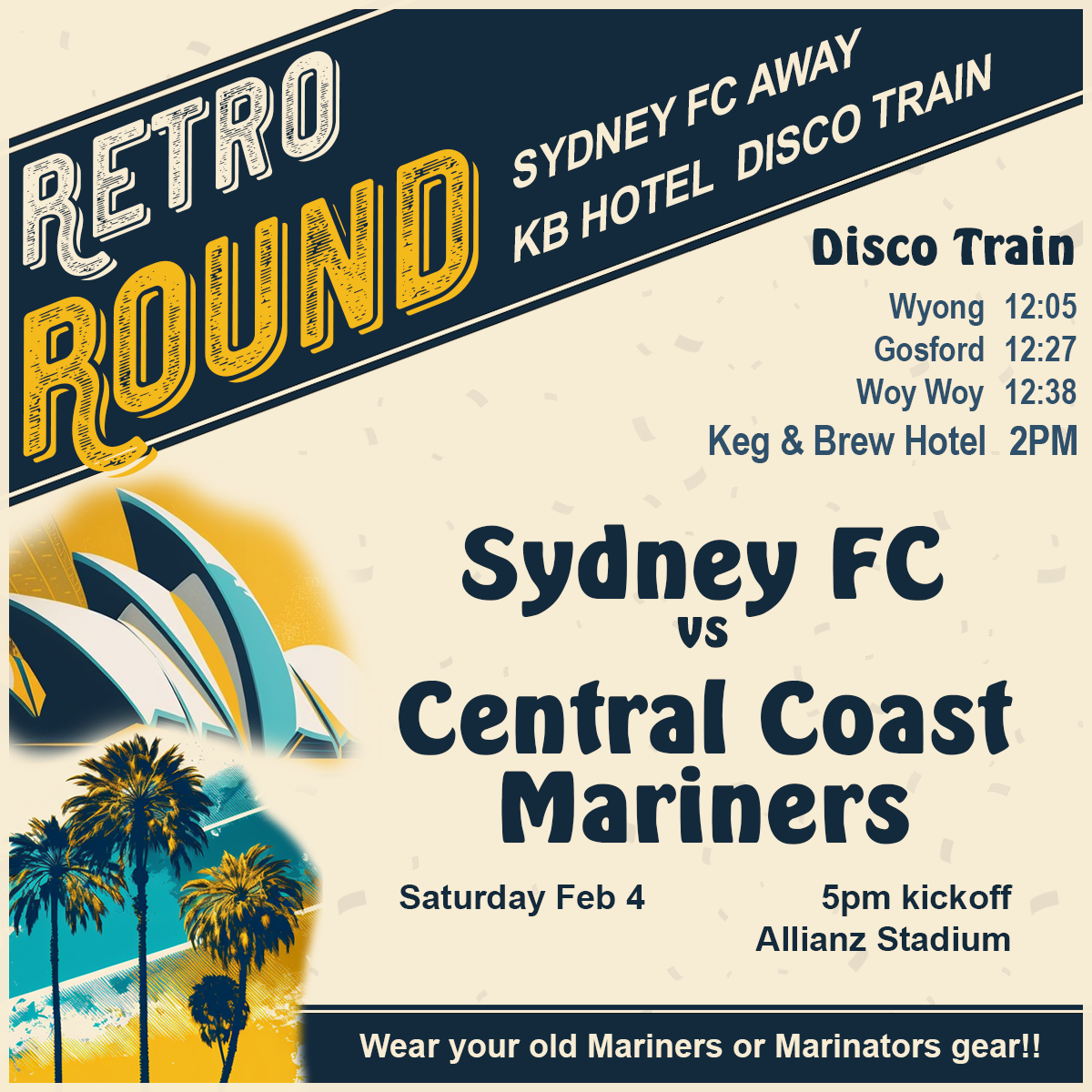 Hey all, it's about time for another RETRO ROUND and this one is being celebrated at the Sydney away game on Saturday, Feb 4!
What is a retro round? Basically you wear your old Mariners or Marinators gear to the game, talk sh*t about the good old days, and Yellow Army belts out all the good old chants from back in the day.
Proudly wear that old Star Trek shirt with beer or pie stains on it - or both. Dig out the old Marinators T Shirt. Does anyone have a Marinettes shirt? Collectors items right there. Remember the times when Gumps or Kwasaldinho would run their magic all over the opposition? Remember when Nik Mrdja would rack up more KM's on the dance floor than on the pitch? Remember when we had Danny in goals and ... oh right. You get the picture.
Have you been to an away game before? No? Well get to this one! Yes? No excuse then. Get to this one!
The Disco Train is all stops through the Coast
from Wyong at 12:05, Gosford 12:27, Woy Woy 12:38,
then express to the KB Hotel
for a 2pm start there -
we have made a large booking so make sure we fill the place out!
From the KB, we make our way to the ground for a 5pm kickoff.
In the meantime, why not let us know your favourite Mariners moment from way back when.
How did you get interested in the Mariners?
Do you have any "Sydney Away" stories? Maybe redact some details to protect the innocent - or not so innocent
Any questions or comments? Ask away.
Cheers!